The most Special of them all!
We all come across these special kids. This topic is close to my heart as I have a special needs kiddo in my life! My 14 year old daughter. According to statistics, we will run into more and more special needs patients requiring orthodontic treatment. As a mother to a special needs daughter, I stressed out when at 13 I FINALLY decided it was time to start orthodontic treatment! She was NOT excited to say the least! Even though I worked in the office, I was nervous about how she would be treated or how she would react to treatment.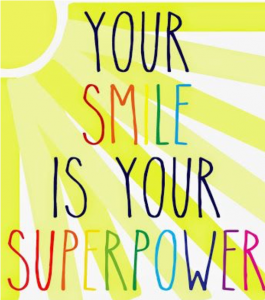 She has sensory issues so noises, textures, new things freaked her out!  I'd like to take my experience and knowledge of being on both sides of the fence to educate orthodontic assistants on how these special kids should be treated , and how to make nervous parents like myself feel comfortable and create a fun positive orthodontic experience!  Here are a few tips when dealing with these special patients!
BE UPFRONT AND HONEST- To both the patient and the parent.
BE PATIENT- Listen before you speak, talk to them rather than at them.
ALWAYS BE KIND- Speak to them with kind words, try to exude positive energy rather then looking or feeling tense.
BE UNDERSTANDING- Especially when they are having a hard time, some special needs children require a lot of explaining so they know exactly what's going on. Try putting yourself in their shoes.
TALK THE THE PARENTS- Ask them how we can make their child's experience a better one. Inquire about accommodating their appointment times if to make the patient and the parent feel more comfortable.
TALK TO THE PATIENT- These special patients love the dental assistant to ask about them, what they like , what they don't like. It makes them feel comfortable and helps them through their appointments.
It's such an awesome and rewarding feeling when at deband day the patients walk out of your office not only with a great smile but a sense of something  conquered and accomplished. Not to mention Mom or Dad feeling happy and a lot less nervous about their whole experience!
Written by: Norma Abrica